Welcome!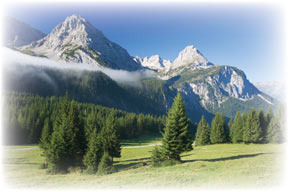 Back to Enoch Ministries was launched to help people learn how to live holy lives amidst the challenges of the 21st century. We do this through live seminars, media production, and publications emphasizing the importance of a return to God's original plan for us with regard to country living, the laws of health, and a life of victory. On this site we've posted free audio downloads, sermon notes and other documents, as well as clips from past and upcoming video releases. We pray that you will find the resources on this website to be helpful.  May God bless you!
---
Out of the Cities Project...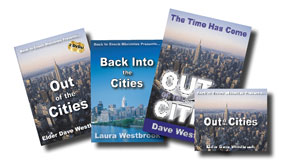 Back to Enoch has developed special resources to help you make the move. Visit this section of our website to learn more about our media productions as well as Dave's book "Out of the Cities". We're also working on a brand new documentary film which features inter-views with experts from top universities, congress, and the military regarding the future of America's cities.
---
Audio Messages...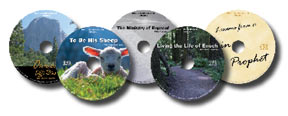 We offer audio messages addressing topics including Current events, Practical Christianity, Spirit of Prophecy, Modern Spiritualism, Righteousness by Faith, and more. You can listen online, download sermons, or request copies on audio CD.
---
Health and Healing...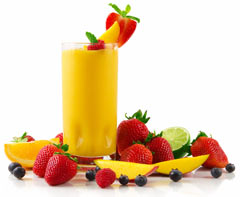 Biblical health and healing is a vital focus of Back to Enoch Ministries. This section of our website features Laura's audio presentations, lecture notes, and articles dealing with various topics including the laws of health from the Bible, western diseases such as diabetes, and natural remedies like hydrotherapy and herbs.
---
Publications, Articles, and other Documents...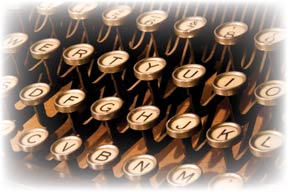 Browse through sermon notes, articles, and other publications. Most documents can be downloaded for free. This section will continue to expand as we add more research materials on a variety of subjects.